Meet the Empyreal team.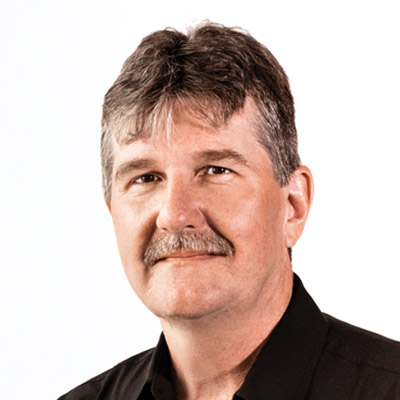 Eric Bell
AVP, Product Line Manager
Eric is the Product Manager for Empyreal 75 and Motiv, overseeing product innovation in aquaculture markets. Eric has worked for Cargill for the last 26 years, all in the Corn Milling business unit. Eric spent time managing site operations and, in 2005, began working in a business and product development role. Eric was instrumental in the development and successful launch of Empyreal 75, and has continued to lead management of this brand and explore new solutions for aquaculture and specific animal species.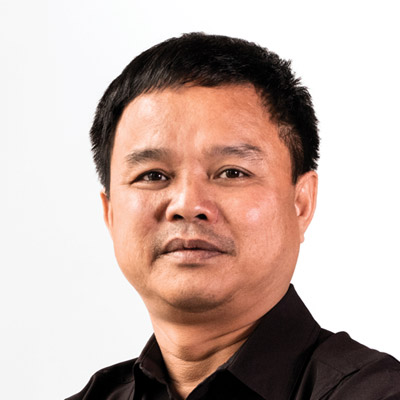 Nguyen Duy Hoa, PhD
Global Technical Director
Dr. Hoa is the global technical director for Empyreal 75 and Motiv, servicing and supporting customers in product application and usage. Dr. Hoa has worked for Cargill for six years, with three years at Cargill Vietnam Aqua Nutrition Technology, and three years for Empyreal 75 and Motiv. Dr. Hoa spent more than 17 years in the National Aquaculture Research Institute in Vietnam, during 1994–2012. He began working in the aqua industry as a key account manager for INVE Aquaculture for one year, then joined Cargill in 2013. Hoa has significant experience in shrimp nutrition and shrimp farm management, and has expanded his expertise in fish nutrition to serve customers in the Asia region for Empyreal 75 and Motiv products.
Claudio Paredes
Aquaculture Global Sales Director
Claudio oversees Empyreal 75 and Motiv sales, primarily in Central and South America. He joined Cargill in 1999, spending 13 years with Cargill Animal Nutrition (CAN), with different responsibilities in aquaculture feed sales, product development and technical assistance. In 2013, he joined the Empyreal team at Cargill Starches, Sweeteners & Texturizers North America. Claudio has vast experience in shrimp farm/feed management, especially in South America. He also leads Cargill Andina in Chile, the business in charge of the Empyreal 75 commercialization of salmon feed mills operating in that country. Claudio has also been a key contributor to product development, leading the commercial initiative around Empyreal 75 and Motiv.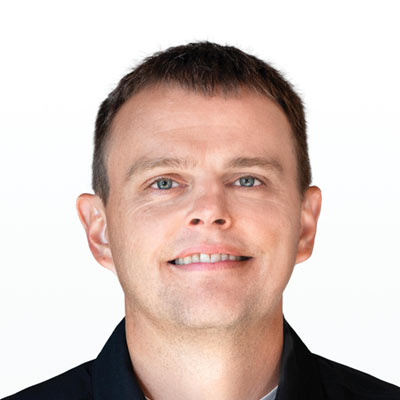 Michael Klapperich
Global Business Development Manager
North American Sales Director
Michael is the Director of Sales, North America and Distribution for Empyreal 75 and Motiv. In addition to sales activities, Michael develops and manages service partner relationships in countries where we do business. Michael has spent 17 years with Cargill, all within the Corn Milling business unit. Initially working in merchandising of various byproducts, the latter part of his career has been focused on commercial activity and business management.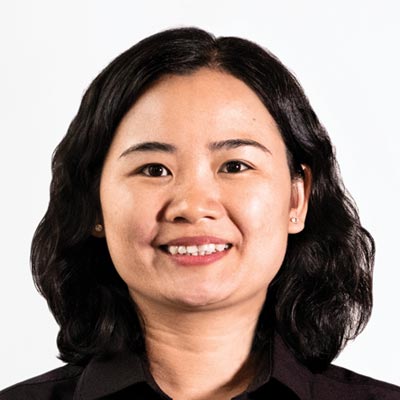 Huynh Ngoc Han Nguyen (Ms. Han)
Sales and Account
Management — Vietnam
Ms. Han has been with CFN Vietnam for nearly 11 years, working on formulation in a risk management & sourcing department. In March 2019, she moved to aqua sales and account management in Vietnam for both Empyreal 75 and Motiv, where she adds her technical experience to the sales process. In her role at Cargill, she supplies customers with high-quality products and provides valued services to help customers succeed in their business. Ms. Han feels it is important to understand the strengths, weaknesses, opportunities and challenges to build a business strategy to compete with other rival companies in the field.